What is the future of energy in our changing climate? How do we power our way forward?
In September 2017, the BRWA and 25 community members took off on a three day bike trip to explore the current and future energy production in east-central Alberta. Along the way, we visited seven energy production sites, heard from 14 guest speakers, covered 186 kilometres, and had many conversations.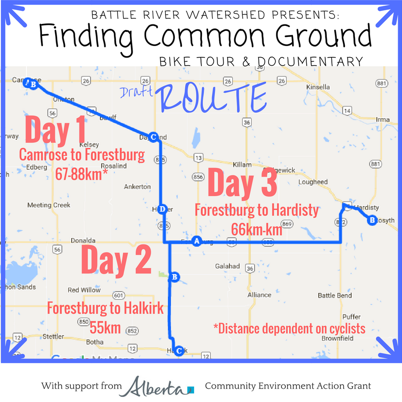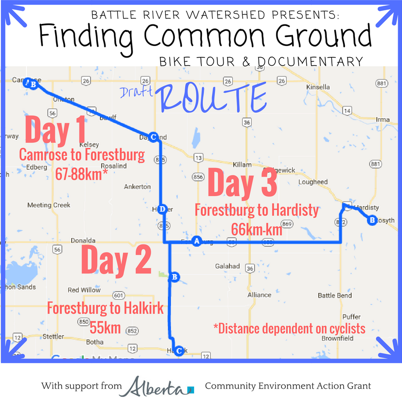 During the bike tour, filmmaker Alison Bortolon from Radical Productions was behind a camera to capture the action. The film "Finding Common Ground" shows highlights of the tour and the perspectives that emerge.  In 2018, we hosted 12 community presentations and conversations with the documentary, hearing from over 200 people their understanding of Finding Common Ground.
The video can now be seen online. Please share with your networks, and fill out the comment form to provide your feedback!
Video Trailer:
Full Documentary (22 minutes):