Finding Common Ground Bike Tour and Documentary
What is the future of energy in our changing climate? How do we power our way forward?
In September 2017, the BRWA and 25 community members took off on a three day bike trip to explore the current and future energy production in east-central Alberta. Along the way, we visited seven energy production sites, heard from 14 guest speakers, covered 186 kilometers, and had many conversations.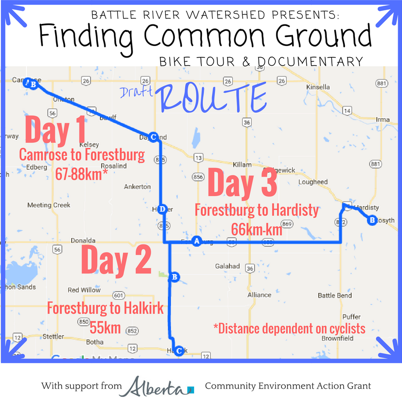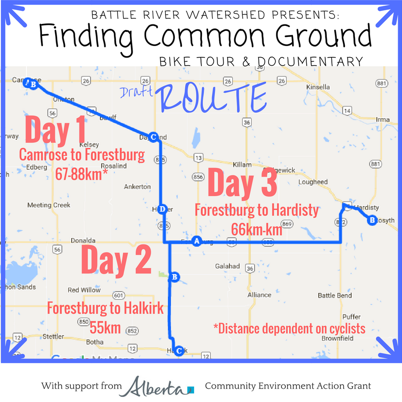 During the bike tour, filmmaker Alison Bortolon from Radical Productions was behind a camera to capture the action. The film "Finding Common Ground" shows highlights of the tour and the perspectives that emerge.  In 2018, we hosted 12 community presentations and conversations with the documentary, hearing from over 200 people their understanding of Finding Common Ground.
The video can now be seen online (links below).
---
What We Heard
After hundreds of hours of presentations and conversations, we can now report back.  Here are some quotes from surveys participants about finding common ground:
"Recognize that we are all in this together. There is no 'villain'. Not farmers, or oil and gas, or consumers. We are all part of it."
"It is important to try to prevent polarization. That will prevent finding common ground."
"How do we respond to changing conditions? To see change as the invitation and opportunity to bring greater well-being…"
"Education and awareness are key factors as we move forward."
See the Finding Common Ground What We Heard Report here.
---
Emerald Award Winner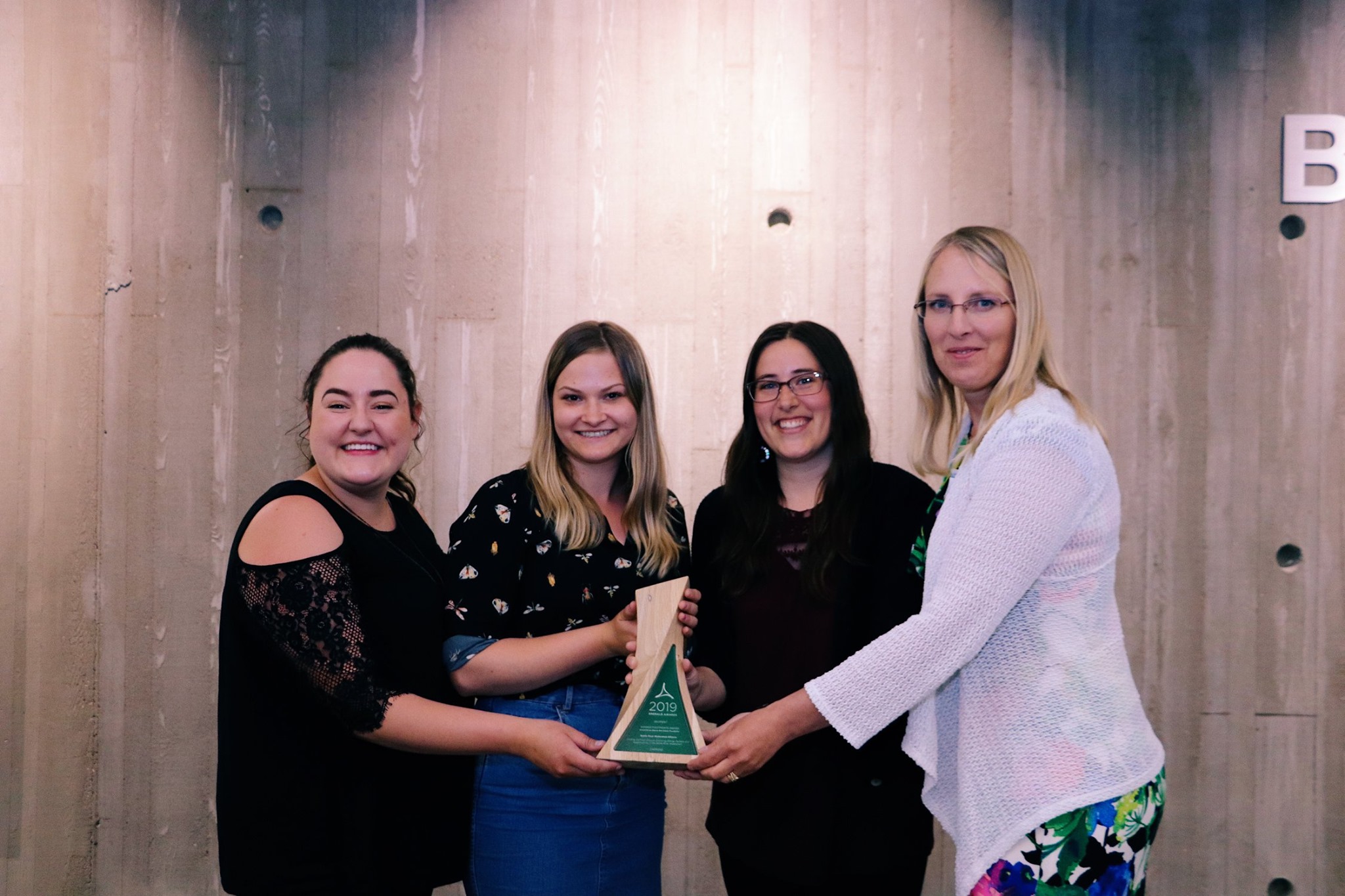 The BRWA won the 2019 Emerald "Shared Footprints" Award. The Emerald Foundation is an organization dedicated to recognizing and showcasing environmental projects from across Alberta and across all sectors. The Shared Footprints Award "recognizes those who have exemplified land and water stewardship, built shared knowledge, improved air quality, reduced land disturbances, and encouraged ecotourism". We are so honored to have won and would like to pass the congratulations to everyone who was involved in Finding Common Ground with us!
---
Video Trailer:
Full Documentary (22 minutes):