Finding Common Ground is the Battle River Watershed Alliance's project to bring people together to explore the energy options and opportunities of this region, and discuss how we power our way forward. The tour takes local people across our watershed, and helps us find what we have in common, listen to our differences, and move forward together.
The first tour was a three-day bike trip in September 2017. The tour was captured on video which resulted in a 25 minute documentary which was later screened across the region. In October 2019 we launched a Finding Common Ground 2.0 Energy Ambassador bus tour. Both tours are described below.
During this time of big change in our energy systems, communities, and climate, now is a critical time to discuss how we find common ground and power our way forward. Contact us to get involved in hosting your own Finding Common Ground conversation!
---
Finding Common Ground 2.0
How do we increase our energy efficiency? What actions can we take to address climate change? This 2.0 Tour invited local people to become Energy Ambassadors. Though a series of homework projects and the two-day bus tour, our Ambassadors learned about the pros and cons of a variety of energy production methods, and what actions people were doing to reduce negative impacts. These Ambassadors are then sharing their experience in a "Our Common Ground" presentation with their workplace or community.
Energy Ambassadors
We had 37 Ambassadors from across the watershed and beyond join our tour. They came from a variety of backgrounds including the energy sector (both conventional and renewable), municipal government, agriculture, education, environmental, tourism, and healthcare.
As an Energy Ambassador, the tour participants will now share their experiences and opinions with members of their networks. They will present their "Our Common Ground" presentation to a group of their choice in the winter of 2019/2010. Please contact the BRWA if you would like a presentation in your community!

The Tour
The Finding Common Ground 2.0 Tour took place October 25-26th, 2019. Over the two days, we heard from 17 guest speakers and visited 9 energy production/efficiency locations. You can experience the tour yourself on our Facebook photo album.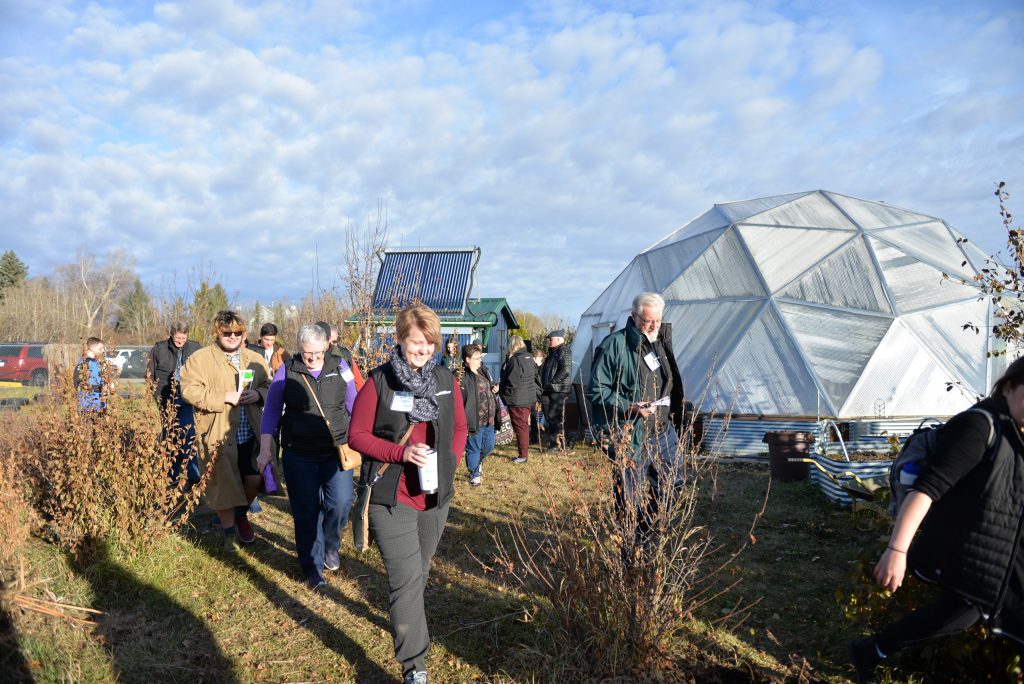 Want more details on our itinerary? View the Energy Ambassador Schedule here. Or view the event page here: Finding Common Ground 2.0 event page.
The emissions of this tour are being offset with The Carbon Farmer. We are also proud to support Brenlea Farms to restore wetlands and riparian habitats on their farm.
Learn More
More resources on the Finding Common Ground project, energy efficiency, and climate change can be found on our Energy Ambassador Resources website. You can also contact us for a Finding Common Ground presentation.
Thank you
This Tour was made possible by the support of the Government of Alberta's Community Environment Action Grant, and Energy Efficiency Alberta's Efficiency Education Grant Program.