Magpie Nature Camp helps kids find joy in the great outdoors, teaching activities that empower them to connect to nature and find value in stewardship. Campers will learn about wilderness safety and awareness, edible and medicinal plants, fish and wildlife, and survival skills like shelter building, fire starting, and bow and arrow making. We will deepen our connection to nature, build confidence and resilience outdoors, learn ancient skills, and have fun!
Open to kids aged 8-12. Limited space available!
Cost is $75.00 per week per child.
PLUS $50.00 per family for a Fish and Game membership. (Cost does not apply if you are already a member.)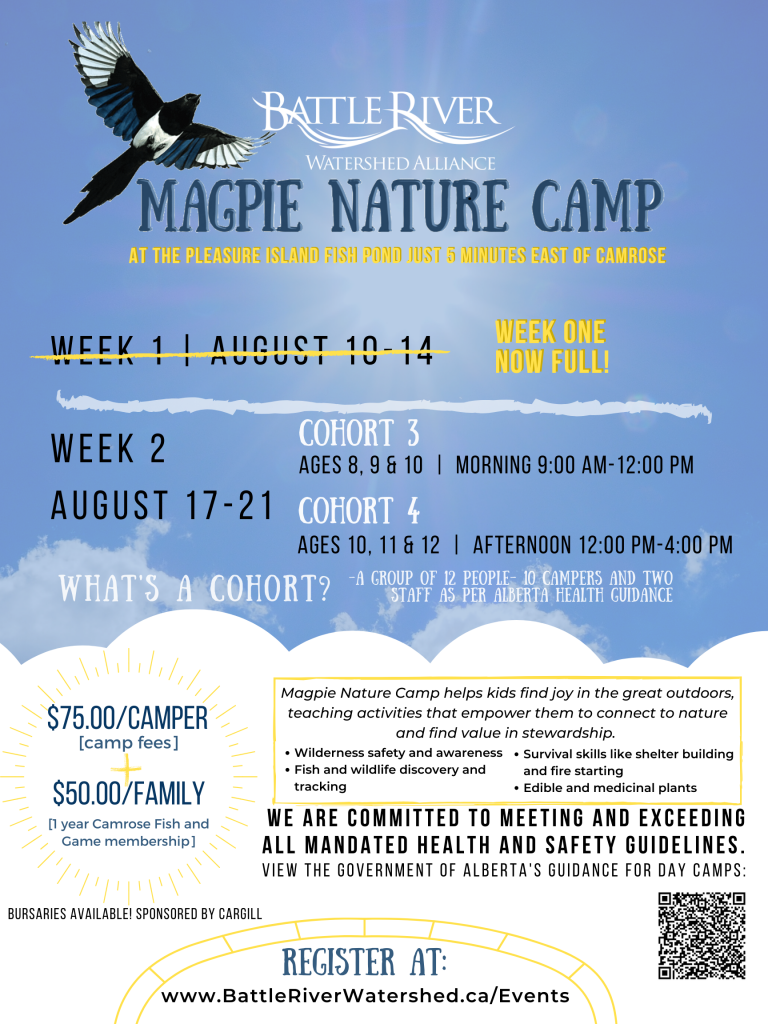 To ensure the health and safety of our campers, their families, and our staff, we are planning to meet or exceed the Government of Alberta's COVID-19 day camp guidelines. To accomplish this, we will follow a cohort model of max 12 people (10 campers and two staff) in each cohort. One cohort will operate in the morning, the next in the afternoon. We will be able to host four cohorts over two weeks.